Published on Nov 19, 2019
384 586 Views
From:
Mom Makes It All Better (2019) Jordi El Niño Polla, Victoria Cakes - Brazzers MGB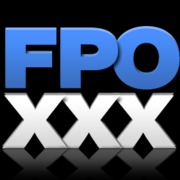 freeporn Dec 04, 2019
Check her name via name of that pornstar dot com
XxmanbigxX Dec 04, 2019
What is the daughter's name?
Lordreezus Nov 28, 2019

bigasslover

Nov 25, 2019
When he giant black ass came into my sight I jerked so fast my hands were
Burning and when I saw the back side of her big jiggly ass I was in awe what a ass.

-a guy who just loves big ass
:alien:

Nov 24, 2019
MY FUCKING DICK
I GOT THE MUNCHIES

Nov 24, 2019
IT was hot when Jordi just grabs her tits.


Anonymous

Nov 19, 2019
LOVE VICTORIA WHAT A WOMAN