Published on Jan 13, 2017
38 281 Views
From:
UNDERCOVER LOVER - Hung black guy seduces a hot white wife for blacked sex - HD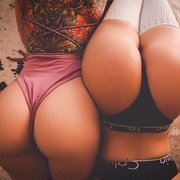 donald in Texas

Sep 24, 2019
My wife and I were having an after dinner drink at the bar when a big husky black guy came up to my wife and said, Hi sexy, who's this guy your're with? She angrily said, he's my husband and you can get lost. He took my wife's arm and said, now, be nice! I just want to look you over and he was looking down the front of my wife's top. I said, hey, get lost. He said, you better be careful buster or I'll rearrange your teeth!
He walked away and we drank up and left. As we were about to get in our car he came up behind my wife and grabbed her boobs with one hand and put his other hand in her crotch. I started to pull him off her and he threw me on the ground like I was a toy. He ripped my wife's top, pulled her bra off, had his fingers in her pussy, pulled out a huge cock, bent her head first over the hood of the car and started fucking her from behind.
I was trying to get up when I felt his foot hit me hard in the balls. I yelled in pain and heard my wife moaning is sexual pleasure. She had a loud orgasm and he shot his load in her. Then he made her suck his cock dry.
He took her purse and left.

We were scared to call the police. He had her purse! What to do. When we got home, there he was. He gave her the purse, pushed her into the couch and fucked her again. She had another huge orgasm and he then made me suck his cock dry. He said, OK, sissy, suck it good. As he left he said, see you soon!

He has used us numerous times since then and my wife loves it. Even she is calling me a cuckold now.